The Scimago Journal & Country Rank numbers for 2018 are in and they show tremendous growth among some of the the 11 top scientific publishers among the Muslim-majority countries. The increase in the number of scientific papers published in 2018 was 44,616, which is almost twice the highest growth recorded over the past 22 years.
Iran continues to be the top scientific publisher in the Islamic world, followed by Turkey and Indonesia. The numbers do not include the scientific output of India's 200 million Muslims.
The greatest growth came from Indonesia, which went from 18683 papers in 2017 to 31708 papers in 2018 (an increase of 13025 papers). The second highest growth came from Egypt (+5016 papers), and the third highest from Iraq (+4087).
The Islamic world is now publishing more science than either Germany, France or the United Kingdom. If the rate of growth over the past 10 years is maintained, the Islamic world will surpass the United States by 2036 assuming there is no significant growth among these Western countries (which is a reasonable assumption).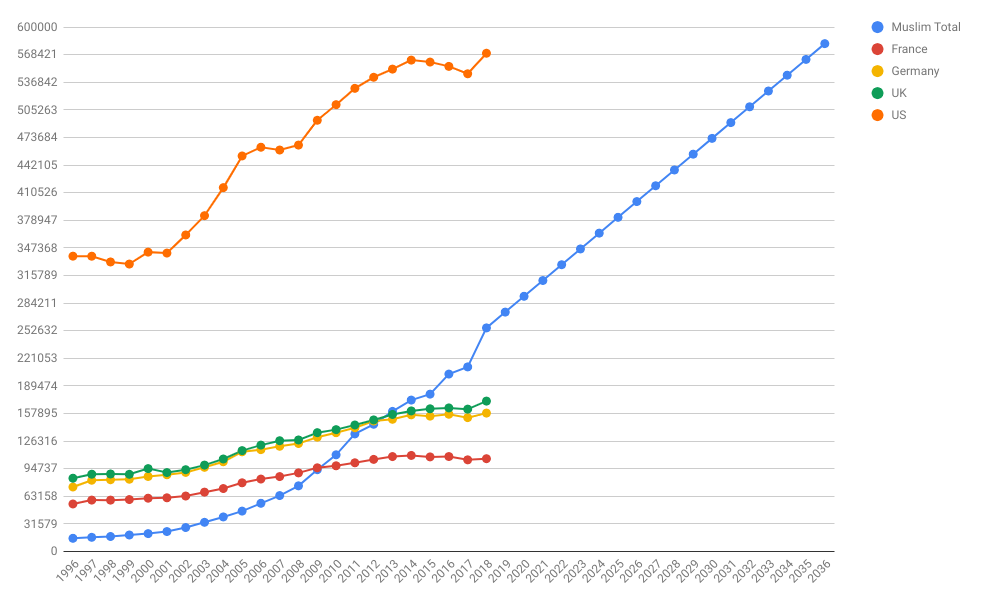 Of course, the quality of the papers published by Muslim countries is not as high as those published in more advanced countries, but that too should be expected to improve over time.
Source for the data: The Scimago Journal & Country Rank