Below is a chart (click it to zoom) that shows the seasonality of Anglo-American history since the end of the Middle Ages, according to the Strauss-Howe Generational Theory (as described in their 1997 book The Fourth Turning). Click here to download an enlarged version.
Below is the inner circles zoomed in (for those who don't want to click the above chart to zoom in):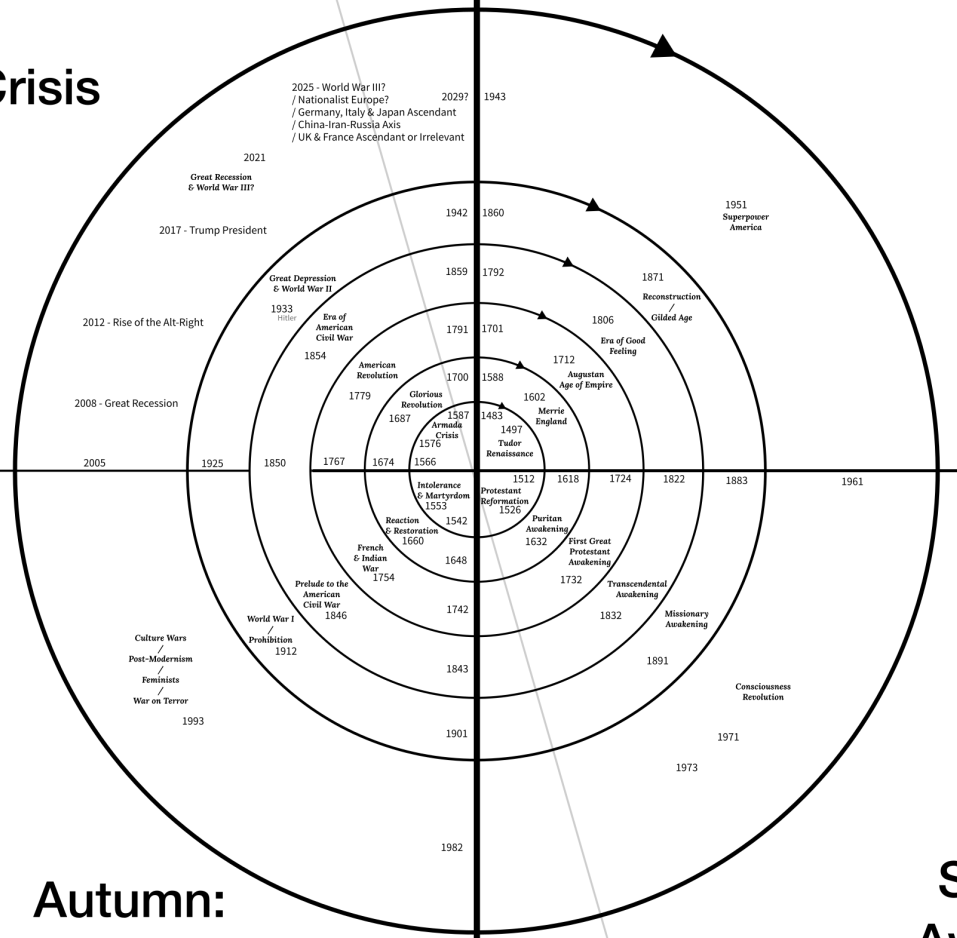 The "saeculum" is the word that Strauss-Howe use for each circle of the chart above, four seasons together make one saeculum. A saeculum is generally the length of one human life time, and its regularity has been noted since ancient times. We are currently living at the end of the saeculum that started in 1943, and which will probably end sometime between 2025 and 2035.
Below is the part of the chart that is most relevant to 2017. Many world leaders feel that we are approaching a major war. Countries are preparing for war, with Russia and China at the forefront, and Japan starting its own re-militarization program. According to the Strauss-Howe theory, 2017 is equivalent to 1933 (when Hitler got in charge and started rebuilding Germany's army), 1854 (when the prospect of an American Civil War felt more and more imminent), and 1779 (the middle of the American Revolutionary War against Britain, and the year of the French Revolution). Needless to say, right now we are living in very interesting times.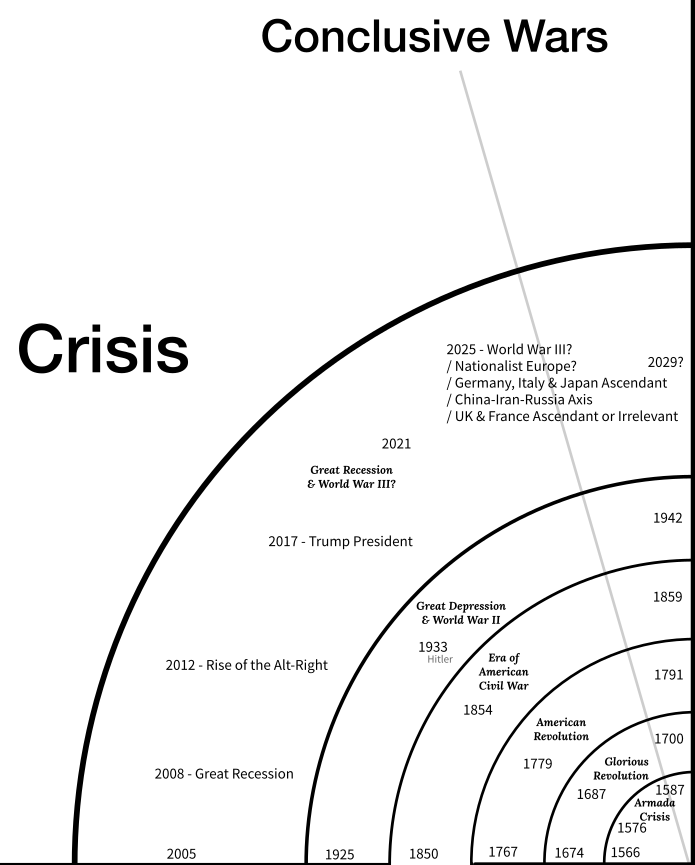 [I updated these charts in 2018.]
My work is made possible by your kind donations. Donate securely via Stripe (no registration required):